Federal Investment in Pain Research
The National Institutes of Health (NIH) – the nation's federal medical research agency – invests over $40 billion in medical research for the American people. Chronic pain is as prevalent as cancer, heart disease and diabetes combined, yet in 2022, the NIH spent 88% less on chronic pain research than it did on research for these conditions. This investment is improved over previous years due to a Congressional appropriation of over $1 billion for the HEAL Initiative, approximately half of which is allocated specifically to pain research.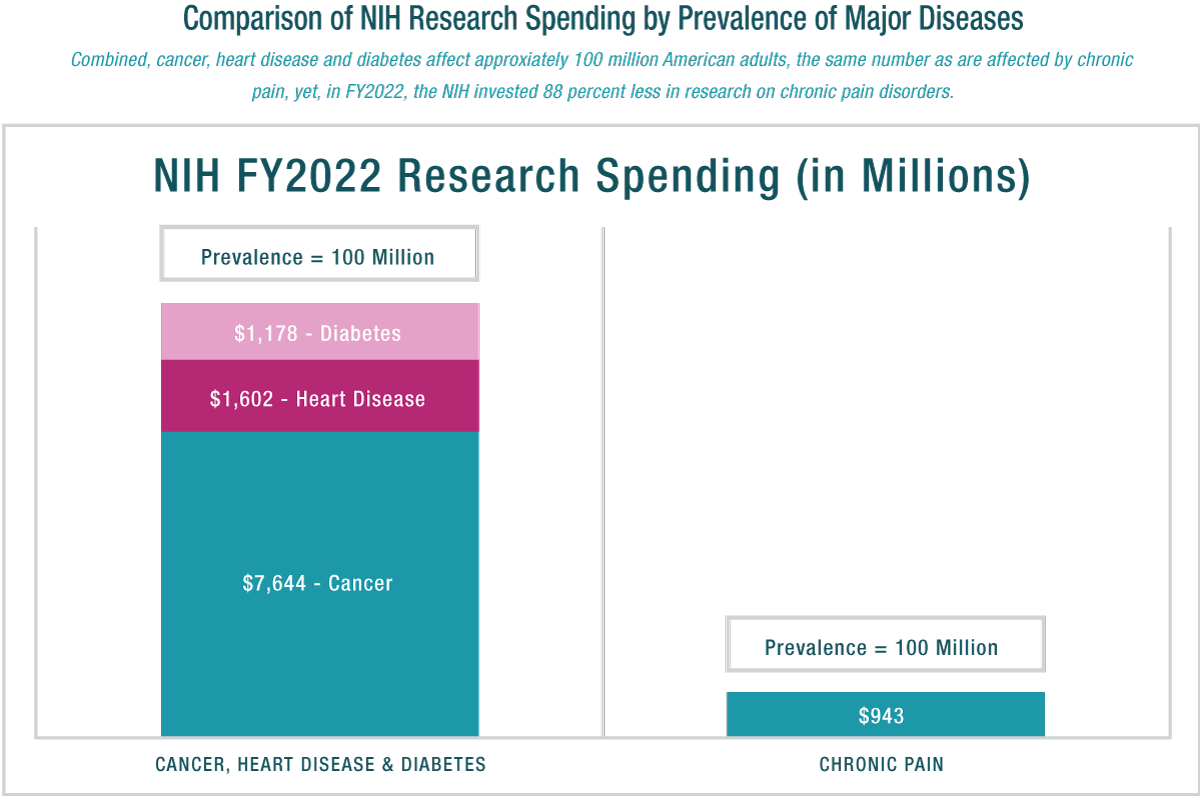 Federal Investment in COPCs Research 
In FY2022, the National Institutes of Health invested $2.33 per affected adult in research on Chronic Overlapping Pain Conditions (COPCs). This is increased from the FY2014 investment of $1.03 per affected adult.